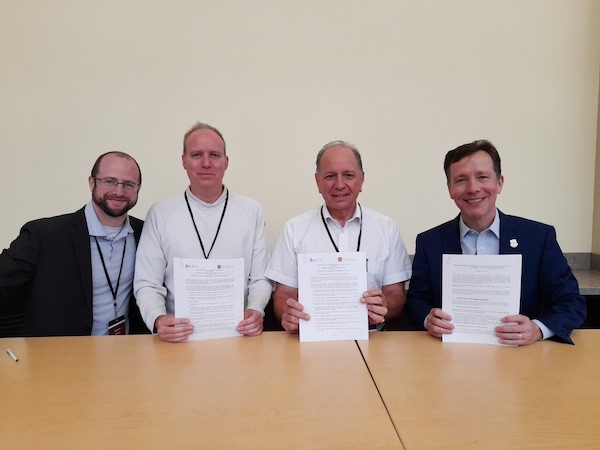 The Catholic University of Vendée (ICES) is proud to announce the signatures of 2 new program articulations with the University of St. Thomas (UST) in Houston, USA.
double-degree MBA : it will allow ICES Master students to study a full year in the MBA program in Houston. ICES students will then get 2 degrees in 3 years: the ICES Master degree and the UST MBA degree.

double degree Master in International Relations, ICES and MSc in Diplomacy and Strategic Affairs, UST : students in the Master of International Relations of ICES will be able to spend a full year in the Master program at UST and will hold 2 Master degrees from both universities.
From left to right: Spencer Conroy, UST, Matthieu Brecville and Eric de Labarre, ICES, and Hans Stockton, UST.