Student life in Vendée
La Roche-sur-Yon is much more lively than it appears at first glance. The Catholic University of Vendée, France, was founded in 1995 and is structured to ensure the comfort of students in their studies and their development.
Growing up requires much more than academic success. The relationships forged at the university are often just as enriching and determining for the rest of one's life. At ICES, every effort is made to create relationships between students from different backgrounds and origins. International students are thus integrated into the student life of the university and the city and are led to make unforgettable encounters.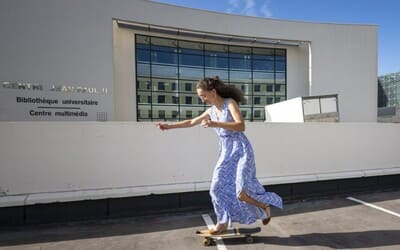 Openness to others is an essential component of teaching at ICES. It encourages students to get involved through associations. They participate in welcoming foreign students and accompany them throughout their stay. You can also immerse yourself even more in the French and Icesian culture by joining an association.
La Roche-sur-Yon is located in an accessible region with a rich history whose secrets you will enjoy discovering. Its geographical location is ideal for traveling in France and in Europe. Here you will find all the information you need to make your stay in La Roche-sur-Yon an unforgettable one.